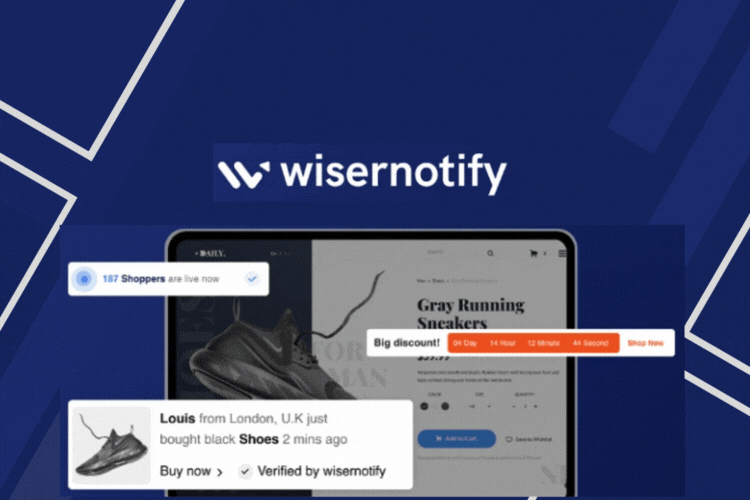 About a club, a new phone, or a Tickle Me Elmo our interest arouses when we hear its hype. Like the usual online shopping and instant gratification of services, it is difficult to generate the same interest in your e-commerce store. But you want a way to let customers know about your company. So that they realize that your company is very good. Then Wiser is perfect for you. With this WiserNotify you can build instant credibility with 10+ dynamic social proof notifications including conversions, reviews, and YouTube views. Even you will get tons of widgets like 60+ notification templates, 150+ integrations, announcements, and a review feed.
What is WiserNotify?
To foster trust and boost sales, WiserNotify is a solution that offers personalized social proof notifications and widgets. Currently, 7000+ websites use WiserNotify worldwide. The services offered by this instrument are also constantly expanding and improving. It will therefore fully utilize social proof and FOMO notifications. For its fantastic service, this tool has more than 100+ Appsumo ratings with five stars and 100+ reviews on other platforms like Capterra, WordPress, Shopify, etc.
This software is ideal for SaaS, agencies, internet enterprises, and online marketers. Here are a few further applications for WiserNotify in many fields, including lead generation for service providers and marketing firms, online coaching, travel and hospitality, SaaS, and e-commerce new method of displaying social proof without popup alerts has also been added. To activate it, select the Embed HTML option. It serves as a substitute for UseProof. It is integrated with WordPress, BigCommerce, Shopify, AWeber, and Active Campaign.





WiserNotify Pixel code install
With its pixel code install, which is compatible with the website and page-building tools, WiserNotify will have you up and running in a matter of minutes.
Access to live visitor feeds
You'll get access to recent sales notifications and live visitor feeds. Customers will see that your brand is more well-known than others as a result. You will receive notifications about reviews and suggestions in real-time directly from Twitter, Google, and Facebook. Additionally, you can show information about your YouTube channels, such as the number of followers, videos, likes, and comments.
WiserNotify Simple setup
A short pixel code installs along with 10+ social proof nudges and widgets, make setup incredibly simple. There are more than 60 configurable notification themes available with WiserNotify.
Ideal brand fit
This tool allows for precise brand fit by allowing customization over the image, shape, backdrop, channels, size, and so much more.
Translator of languages of WiserNotify
You can use the language translator to serve consumers from other countries. Additionally, you can use interactive calls to action to increase clickthroughs and sales.
Dependable display options
With WiserNotify's extensive display settings, you can choose how and when to display your notifications. With real-time data obtained from integration with more than 150 platforms, you will be able to target particular audiences. In addition, WiserNotify's analytics and reporting will enable you to gauge the success of your new notifications.
WiserNotify Objectivity tools
Utilize goal trackers to gain precise insights on conversion rates. This will alert you to the fact that you are exceeding your goals.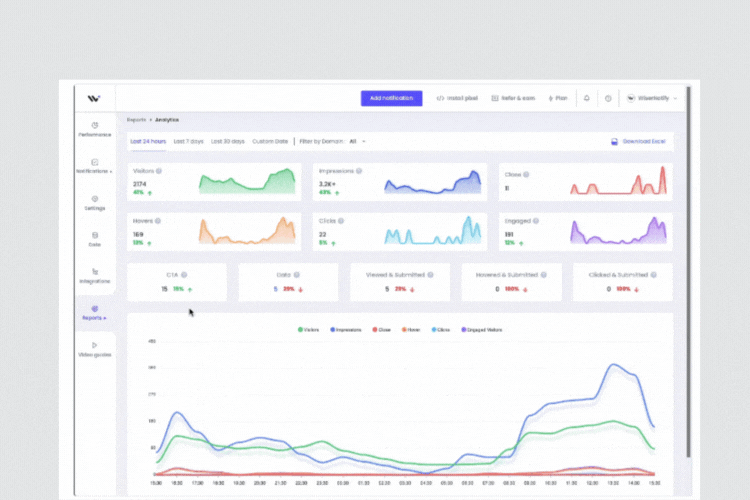 Data on notification effectiveness
To demonstrate viewer response, it also includes data on ad performance. where the statistics for each notification are shown, including the number of visitors, impressions, hovers, and clicks. You may enhance your engagement tactics by using in-depth data and reporting.
Friendly to white labels
The platform is open to white-label use. You'll be able to use it for your clients and instantly improve marketing campaigns. Add staff accounts to assign tasks and partner up on bigger projects for the best outcomes. The complete platform may be white-labeled to improve client marketing campaigns in a professional manner.
Individualized notifications of WiserNotify
You can let your website visitors know that you have received targeted display settings by using WiserNotify. The public can be informed that you have a large number of subscribers and fans by employing customized notifications. Therefore, gain your customers' trust by providing social media proof.
60-day money-back guarantee. You can try it for 2 months to understand if it is right for you.
One-time purchase of

$89

| $660
Lifetime access to WiserNotify

100,000 monthly visitors

5 users

5 sub-accounts

Numberless websites

Each sort of notification

Websites and subdomains are limitless

Never-ending notifications

Countless perceptions of the notification

All integrations, reporting, and analytics

Live, recent, buy, counter, review, YouTube, and other notification types are also available.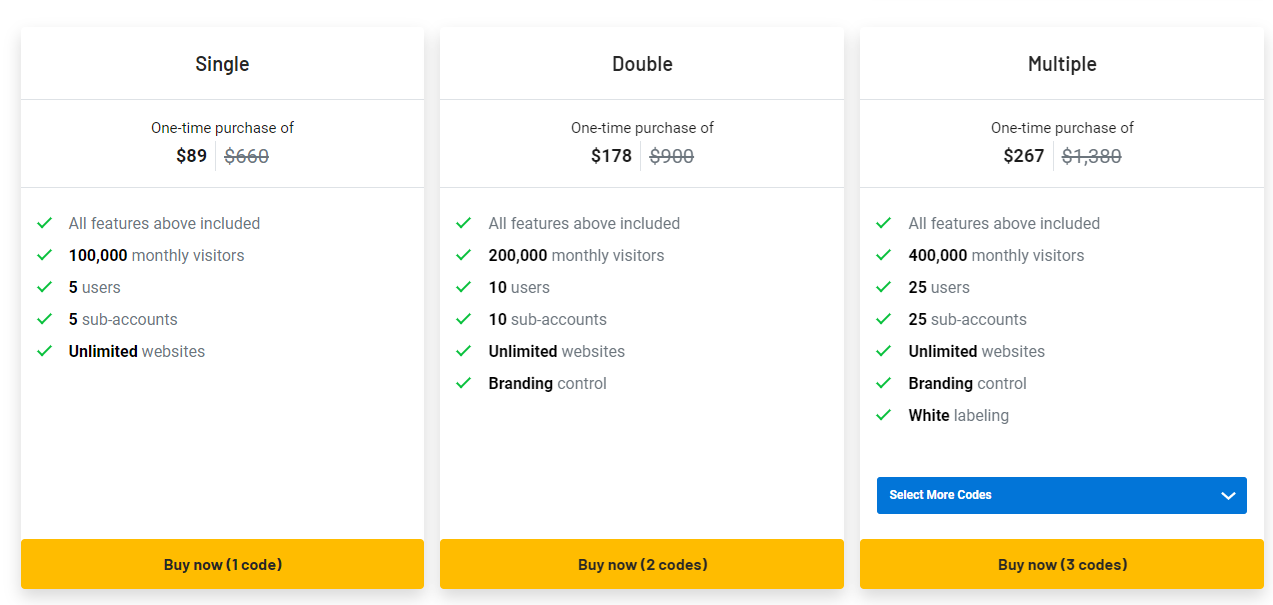 Ways for new users to get an extra $10 off
Visit the " WiserNotify Lifetime AppSumo" deal page to view the offer

After a while, a popup will appear with a discount.

To enjoy the special benefit, enter your email address.

Always use the same email address.

You will then receive a $10 bonus.

But the offer is applicable to new clients only.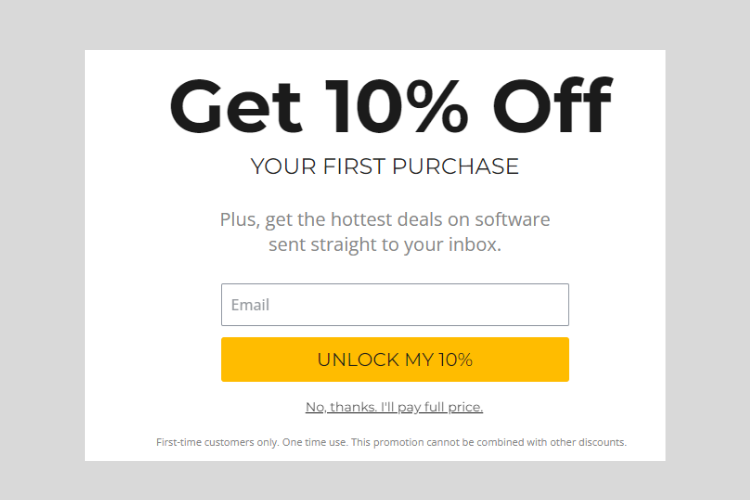 If you are interested in other Appsumo products, You may visit typedesk – Canned Responses for Everything