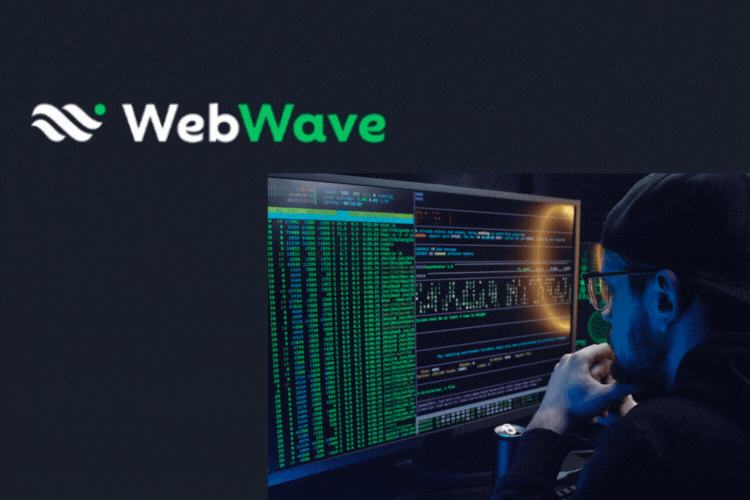 Today's market is flooded with website builders that give clients a variety of options for creating their own websites, but these tools may be split into two categories: first, the no-code website builders strive to build websites as rapidly as possible using templates. Second, more advanced website builders need more technical proficiency with HTML, CSS, and Javascript. In most cases, when it comes to hard coding your website, web design and web development don't necessarily work well together. Additionally, you're probably accustomed to working with a developer or slogging through the code yourself while designing websites for clients. But consider a program that would allow you to skip the coding and go straight to the needed content. The WebWave white-labeled website builder is an all-in-one tool for you that eliminates the need for coding and makes it simpler than ever to develop expert, white-labeled websites.
As opposed to a traditional website builder, a modern website builder functions more like a graphic design tool.
How does WebWave – White-Labeled Website Builder operate and what is it?
A white-labeled website builder called WebWave enables freelancers and businesses to create attractive, personalized websites for customers. Freelancers and agencies can build completely unique eCommerce, blogging, portfolio, personal, or SMB websites using WebWave's user-friendly interface for designers. Additionally, people don't need to know how to code to make these websites. With a precision level of 1px, users can position things anywhere on the website using a straightforward drag-and-drop tool that is included. Additionally, the platform comes with more than 50 pre-made templates that significantly decrease users' work and let them build appealing websites from the beginning. To create websites that will capture users' attention and keep them interested, developers can also incorporate stunning animations and precise interactions. Additionally, this application has a built-in CMS for every website that enables users to alter specific text and graphics.

WebWave White-Labeled Website Builder Is Best for
WebWave Is a Substitute of
Integrated With
WebWave white-labeled website builder
Features of WebWave white-labeled website builder
Select a responsive, versatile design template.
A website can be easily created from scratch when there are no limitations on the level of customization that is allowed. If you need some inspiration, there are many website templates with adaptable and responsive designs accessible.
Make all necessary changes to your website's content.
With WebWave, you can create mobile-friendly websites that are simple to read and navigate from any device. Each page will be able to immediately adapt to any screen size by placing elements in dynamic units. Simply switch between the desktop, tablet, and mobile screens to confirm that everything is in working order.
Create webpages using an interface akin to Photoshop.
You can manage all of your website projects from a single, simple-to-use dashboard, even if you have 100 clients. You will even be able to accomplish everything from one location, including registering your domain name, setting up email accounts, and creating an SSL certificate. Get 99.9% uptime hosting that is dependable for all websites, and be at ease knowing that WebWave's administrators will take care of all the security, upkeep, and upgrades. WebWave provides site design, marketing, and search engine optimization training in addition to prompt technical support.
From a single dashboard, manage dozens of website design jobs.
Sometimes it seems like your client's artistic idea for their website requires a disclaimer label. WebWave gives you complete control over every part of the web design process, allowing you to realize your ideal website concept.
Freehand Web Builder
A freehand web builder is called WebWave. There is no "invisible table" into which you must fit the various components. Instead, you are free to place your elements wherever you like on the canvas. But unlike conventional website builders, WebWave is a contemporary website builder that functions more like a graphic design tool.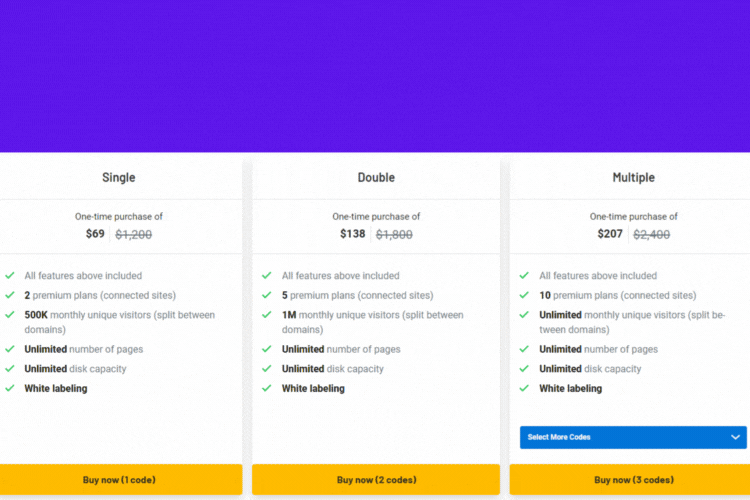 Get WebWave lifetime access now! GET THIS LIFETIME DEAL
If you decide you don't need the product after 60 days, you can get a refund.
One-time purchase of

$69

|

$1,200
2 expensive plans (connected sites)

500K unique visitors each month (split between domains)

Any number of pages

Infinite storage capacity

Using white labels

Websites that you and your clients can both have

Certain templates

Send the customer's bill

Publications of free websites under your subdomain (e.g., custom.mybrand.com)

Free websites lack the WebWave logo.

Your company name in the CMS panel

Possibility of collaboration

Work together with your team and clients by utilizing the commenting system.

Countless element groups can be shared between pages
How can new customers receive an additional $10 off?
Go to the promotion's page for "WebWave Lifetime Appsumo."

A window with a discount will appear after a brief delay.

To obtain the exclusive perks, kindly provide your email address.

Keep using the email address you currently use.

Get the final $10 in savings.

The offer is only available to brand-new clients.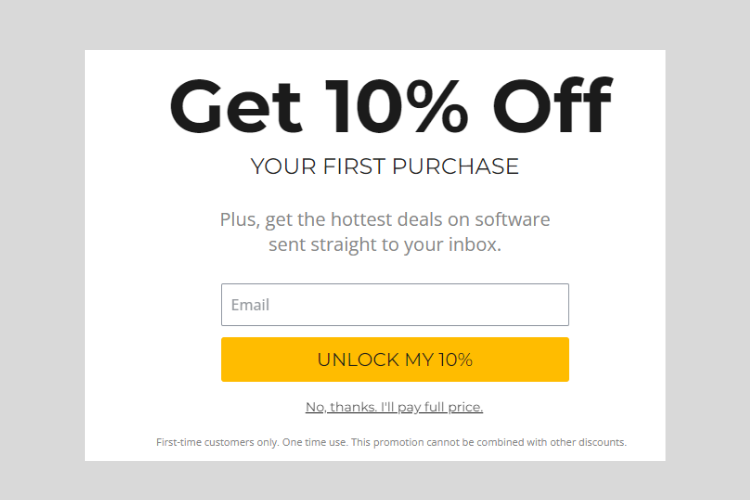 If you are interested in other AppSumo products, You may visit TopicMojo – Keyword Researcher and Idea-Generating Tool