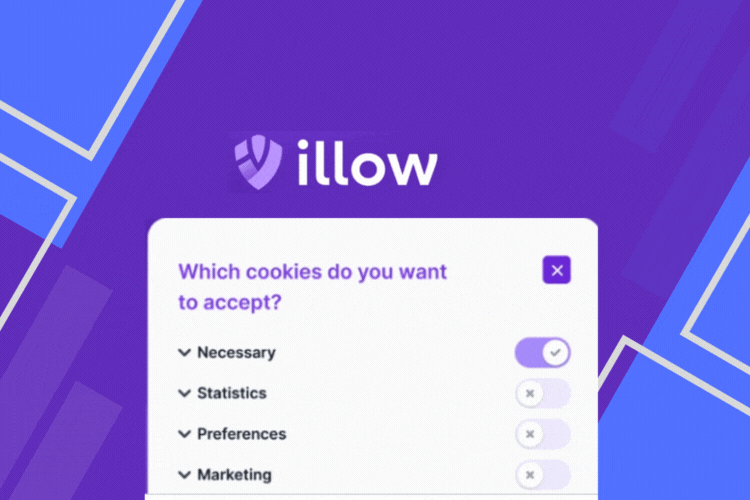 In general, you need qualified legal assistance to help you understand Internet privacy regulations. And for that, you have to pay a lot of money, which is beyond your control. If there is such a platform that will help you understand internet privacy rules with just a few clicks. And can instantly resolve all your data privacy issues without the need for any legal or engineering expertise. And this amazing platform is called illow. It is software that enables businesses to safeguard their websites from costly fines. Additionally, this instrument complies with numerous legal standards for privacy. If you try illow, you'll be amazed at how easy and quick this tool is to set up. This product is intended for customers who have no idea about internet privacy requirements. This platform can be used by anyone and doesn't require any technological or legal expertise.
What is illow?
With the help of the cookie banner illow, you can quickly and easily bring your website into compliance with the GDPR, CCPA, LGPD, and other data privacy laws. It works well for web design firms, marketers, and developers. illow is an alternative to OneTrust. This tool has integrations with WordPress, HubSpot, Shopify, Wix, and Google Tag Manager. You can personalize a multilingual cookie banner with this tool. This banner will match your branding and adapt to your UI without any issues. Using this tool doesn't require any coding. You may manage custom data requests and develop privacy rules. In addition, automatic updates allow you to maintain compliance with any changes to the legislation.


Developers

Marketers

Web design agencies

Google Tag Manager

HubSpot

Shopify

Wix

WordPress


illow

Banner for branded cookies

You may show a branded cookie banner using illow. Additionally, it is customized for each visitor based on their geographic location, browser language, and local laws.
Regional privacy laws
You can be sure that each user is protected by local law-specific rights. Since all data requests are tailored to the user's specific local privacy laws.
Copy-and-paste
Making your website compliant with all data privacy laws is quite easy. You may either integrate the free WordPress plugin or simply copy and paste the code.
Customizing a banner of
illow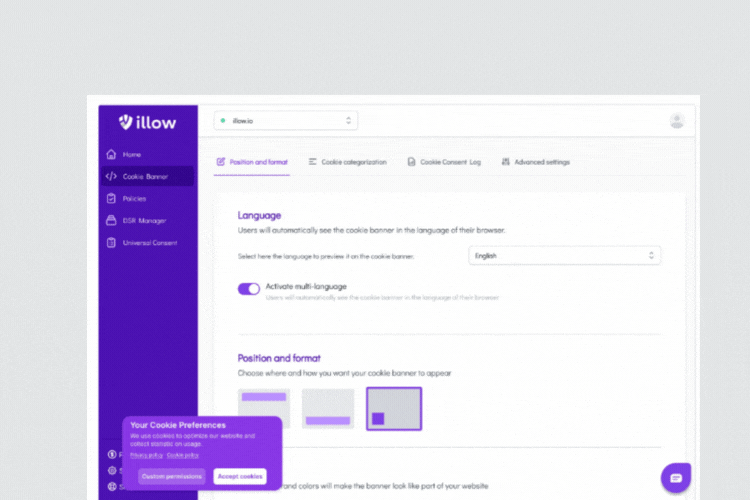 With the help of this tool, you can adjust the language, aesthetic, and positioning of your cookie banner to match your branding.
Regular updates
In the event that the law changes, illow automatically updates your cookie and privacy policies. Additionally, you will be able to easily create new regulations, link them, or attach them to your banner.
Classification of Cookies
Utilize illow's enormous database of more than 50,000 cookies to automatically categorize cookies. Additionally, you may give users nine distinct options to centralize, manage, and organize their data. Data portability, data deletion, and a comprehensive information request are all included.
Customize data request form
Using this tool, you may add more questions to your data request form. As a result, you can get feedback from visitors and improve the user experience.
illow Privacy audit
illow records every consent in an extensive cookie consent log. For any privacy audit, you'll always have proof of compliance.
illow Log of consent
To be compliant, record each action in the cookie consent log. You can select the choice you desire using illow's Consent Optimization Mode. Either to display consent banners to all visitors with a single click, or just to visitors in the required countries.
Cookies blocking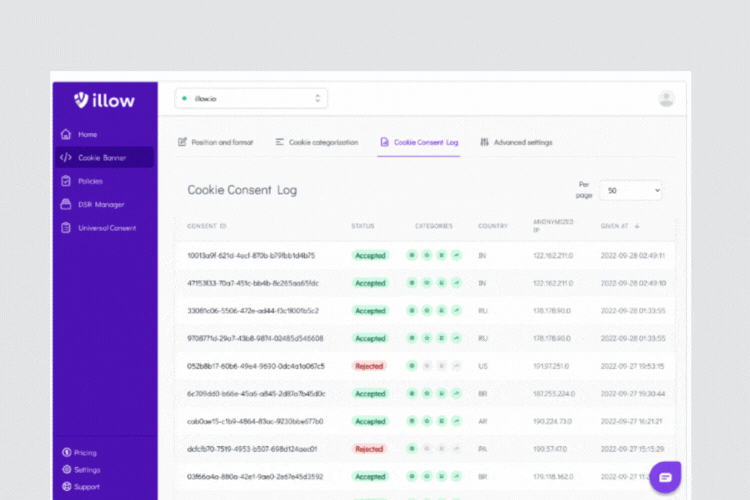 Additionally, you can stop all cookies and scripts until the user gives permission. If your internet business needs to adhere to the highest privacy standards, you can accomplish it.
Additional Settings
The CCPA compliance regulation mode is available on this platform. So, you can put up a banner only for users in California. Without turning on complex scripts or cookie policies, you can accomplish this.
illow

Unified cookie banner

With illow, you get a platform for managing permission and cookie banners all in one. This cookie banner automates the operation of privacy. Therefore, you can quickly make your site compatible.
illow o

ne-time purchase of

$69

|

$468
Lifelong access to illow.

10 domains

1M monthly visitors per account

Automated cookie classification

Cookie Policy

Consent logs

Create or link your privacy policy

Cookie banner customization and logo

Integration with WordPress and more

Multi-language cookie banner

Data request form and dashboard

Privacy notifications

Website compliance with LGPD, CCPA, and GDPR

Conclusion
You can protect your business from fines using this tool. Apart from this, you will show your clients more clearly. It has been proven that businesses that obtain consumer consent when collecting personal information increase consumer loyalty.
Ways to get an extra $10 discount for new clients at ApSumo
Visit the "illow Lifetime AppSumo" campaign page to view the offer.

A popup with a discount will eventually show up.

Enter your email address here to receive the exclusive offer.

Use the same email address.

Following that, receive a $10 bonus.

This offer will only be available to new customers.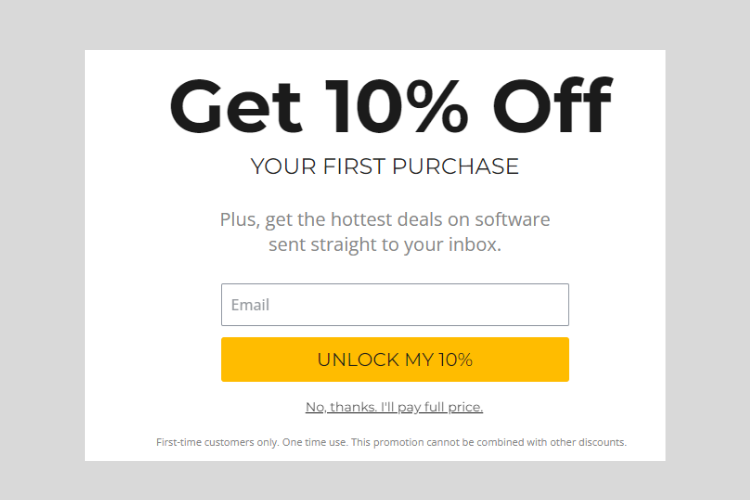 If you are interested in another Appsumo product, You may visit MasterStudy LMS Lifetime Deal