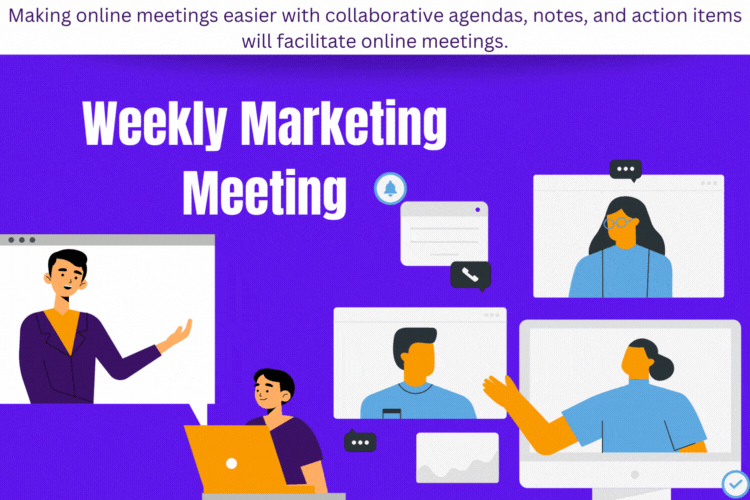 Are you tired of traditional Zoom meetings and think they are a waste of time? Because you consider Zoom meetings as pointless as talking with strangers. Maybe you are looking for self-contained software to overcome this problem, which can keep track of meeting agendas and discussions to make every Zoom call worth it. That will change the idea of ongoing Zoom meetings. Then Dive software is perfect for you. With the help of the meeting management platform, Dive, you can manage effective meetings and engage with participants to advance projects.
Dive Meeting Management Platform: What is it?
Using the Dive meeting management platform, you can manage effective meetings and interact with participants to keep projects moving ahead. Dive makes it simple for your team to work together on the agenda and meeting notes in advance, ensuring that everyone is verbatim on the same page. Simply establish your team and link a calendar, such as Outlook or Google Calendar, to view all of your meetings in one location. Then, before your subsequent call, select from pre-built meeting templates and optimize them with detailed instructions.
With a shared agenda, timers, and a complete collection of more than 50 meeting productivity applications, you can run effective meetings.
Post-meeting notes and action items can be sent automatically to your preferred office applications, such as Asana, Jira, and Slack.

Dive Meeting Management Platform is Best for
Alternative Of Dive Meeting Management Platform
Dive Meeting Management Platform Integrations with
Features
All Features of the Dive Meeting Management Platform
Shared agendas, notes, and one-on-one meeting templates
To ensure that your team follows the agenda, you can set a timer to allot a certain amount of time for each item. Using Dive, you can decide whether to share the meeting agenda with other attendees or keep it for your own use only. You'll get a notification right away when it's time to talk about the next item on your agenda, so you don't go over your allotted time.
Sending meeting agenda notes and action items by email or Slack
To keep everyone interested, you may use more than 50 productivity apps, like polls, virtual whiteboards, and icebreakers. A built-in Q&A module makes it simple to gather opinions, and the meeting feedback function encourages real-time participation. Daily standups, yearly reviews, and retrospectives can all be held successfully. In addition to this, you can use the town hall meeting template to foster team unity and company culture.
Increase team involvement with Google Docs, Polls, and Whiteboards
The Zoom, Slack, and Google Meet integrations with Dive are supported by third parties. You now have access to all of your necessary meeting supplies. Every meeting can conclude with the creation of action items and the sending of follow-up emails or Slack messages regarding meeting notes or summaries. Additionally, following the call, just let Dive it will automatically email meeting summaries and action items to each participant.
Dive supports third-party connections with MS Teams, Slack, and Zoom
You won't have to endure meetings that leave you feeling trapped in time with the appropriate technology. Dive provides you with all the tools you require to conduct meetings that begin and end on time while fostering more accountability and teamwork.
Get lifetime access to Dive today!
One-time purchase of $69 | $3000
Meetings and schedules without limits

25 team members

50+ embedded apps (polls, G Suite, etc…)

Integrations with Microsoft Teams, Zoom, Google Calendar, and Slack

Agendas made in collaboration and note-taking

Recording of sessions and break-out areas

Notes for collaboration

Task Monitoring

Polls
How Can New Users Get a $10 Discount in Addition?
Go to the ''

Dive Lifetime Appsumo

'' deal page

Wait a few seconds, and a popup with a discount will appear

Enter your email address to get the exclusive offer

Keep using the same email address

Get a final $10 discount

The offer is only available to new clients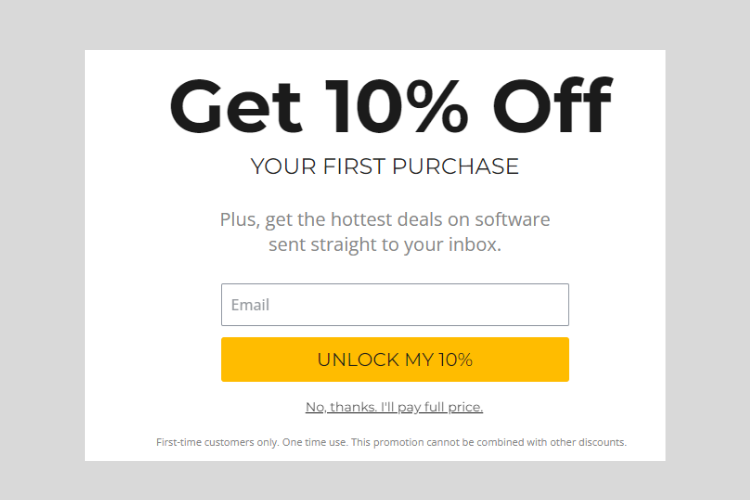 If you are interested in other AppSumo Products SupaPass Premium Website Builder