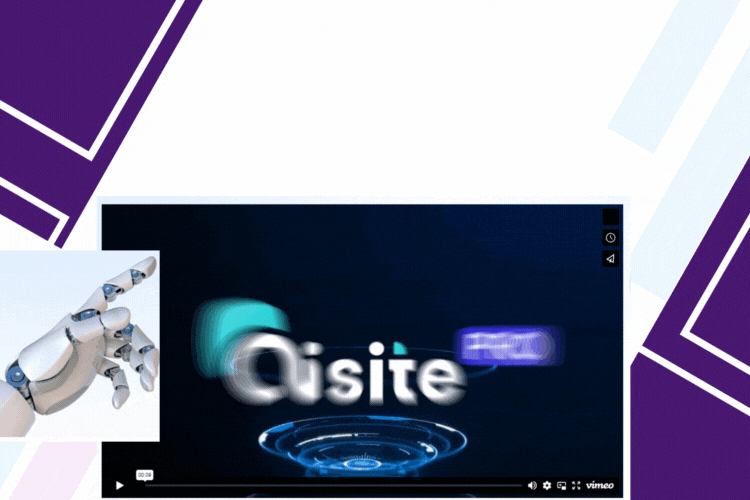 Introduction of

AiSITEPRO Review
Welcome to the AiSITEPRO review. Here you can discover more details about this application. AiSITEPRO is the Ultimate 6 in 1 DFY Ai-Website Builder, with six DFY website-building tools. This AI website generator was created by Godfrey Elabor. AiSITEPRO, according to Godfrey Elabor, is a brand-new Ai-Website Builder that allows users to create six DFY websites with a single tool.
To be completely honest, I don't trust this kind of thing at all. Ai-Website Creator is widely available in a variety of markets. Many of these tools don't perform as advertised.
Please read my honest evaluation if you're interested in the AiSITEPRO tool and decide after learning more about it.
Top Cons of AiSITEPRO

Review
DFY Webtool Website: A tool that generates a Webtool website completely automatically and contains more than 1000 free tools.
It provides more than a thousand free-to-use tools. This offer is completely contradictory and dubious. Because 1,000 tools is not a straightforward issue.
Dfy Affiliate Travel Website – This application allows you to create an automated travel affiliate website with just one click. "Automatic" incorporates your affiliate links into more than 900,000 hotels, 7,000 airlines, 90,000 top tourist destinations, and 200,000 parking spaces with just one click.
It is completely ridiculous because it is quite impossible to embed this many elements with a single click.
The 60-second eBook, report, and information product creation tool on the DFY eBook website.
With over 2 million DFYS, you can sell information goods and eBooks right away without writing a single word.
Any tool that can possibly give more than 2 million ebooks. How secure are these reports, ebooks, and information goods produced with the aid of a tool in 60 seconds, furthermore?
Dfy YouTube-like video portals in various niches with a one-click utility for video creation websites similar to YouTube. It has 4 million videos in 270 niches.
They provide 4 million videos in 270 different categories. What do these countless categories mean? It's very odd that there are so many niches.
You will not be able to monetize this video if you used a tool to make it. You won't ever rank on Google or any other platform if you use this sort of video on your website. Nobody would make their own video content if it were feasible.
A page for Dfy Stock – a utility that allows you to build a website similar to Shutterstock with one click.
A website with 50 million high-definition, royalty-free stock photos, videos, vector graphics, GIFS, animations, music, etc.
How is it feasible to offer HD 50 million stock properties of such high quality? If offered, this enormous collection of stock images. In my view, it is still unclear whether they are secure enough to use on any website.
Dfy Affiliate Course website with just one click. This tool instantly builds e-learning sites similar to Udemy with millions of DFY courses spread across 270 niches.
It is not simple to create millions of DFY courses in 270 categories. The most important fact is that no learning website can be developed with a single click.
They provide a 3-step process to set up an affiliate website. These 3 steps are-
In my honest opinion, creating an affiliate website in just 3 steps is quite impossible.
>>>CHECK OUT MY NO #1 RECOMMENDATION ($1,000/SALE)>>>
Conclusion
After all, this website builder lacks a track record. This kind of tool has previously been released in a number of markets. I advise against wasting your money on this unnecessary purchase.
>>> You also visit the high-ticket marketplace >>>
If you are interested in another warrior product, you may visit HookGPT Review | Does It Worth? (Tom Yevsikov)