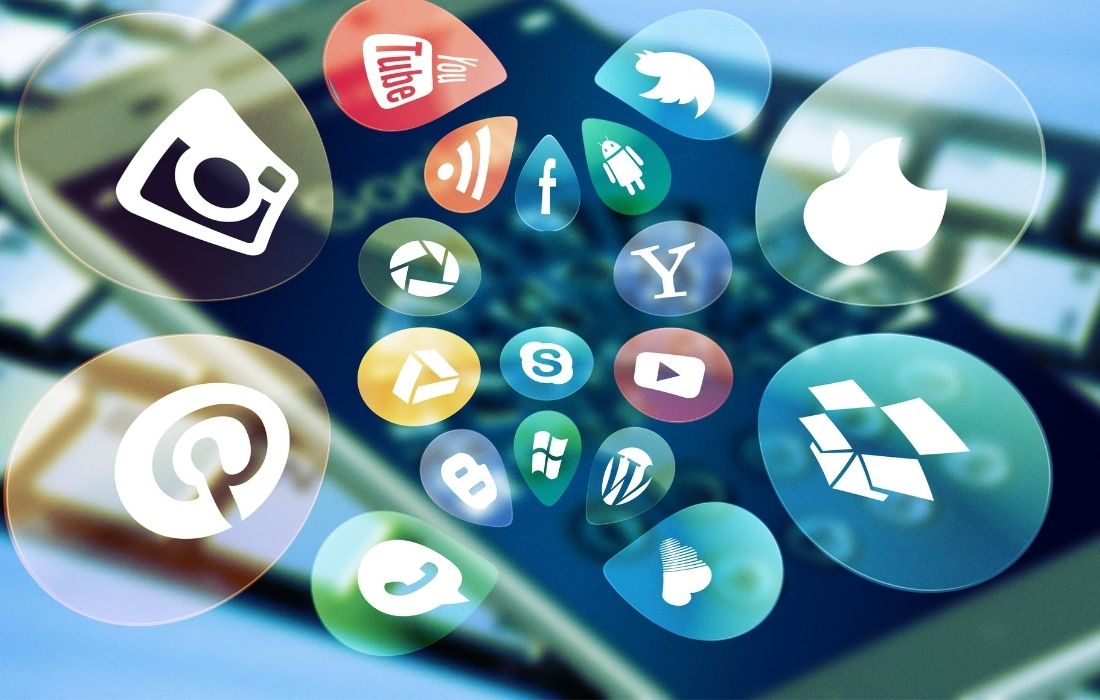 Business owners are generally very interested in social media marketing. Also creating a basic social media marketing plan is very easy. If you have a small business, obviously you want to improve it as soon as possible. Promote your product or service on social networks for faster expansion. For this, you should professionally incorporate social media marketing into your plan.  By spending a few minutes per day, you can create an attractive and professional social media presence for your business.15 tips for small businesses will play a very important role in Social Media Marketing. Social networks are more profitable for small businesses. Small businesses do not require manpower recruitment for maintaining their social media marketing. That's why it's important to build a loyal online community around your business. Also, select the perfect platform for your business. Keep in mind the following points when marketing your small business on social media.
How can customers check your social media profiles?
How do you keep your audience interested once you gain followers?
Choose a marketing plan that allows you to not only try but measure your efforts. Do you think you can achieve better results in your business by attracting new customers? Then it is the perfect time to take a closer look at your social networks. Businesses can utilize the publishing tools of Instagram, YouTube, Facebook, Twitter, and Pinterest in multiple ways.  Any small business owner can complete the process of developing an effective social media operation by following the tips below.
1. Know the benefits of each social media platform
 Innovative companies are always looking for new ways to use social media for small businesses. But for now, a summary of social media networks can help you decide where to start. Knowing each social media platform is an important topic of 15 tips for small businesses on social media marketing. Famous brands have different strategies for each platform. As a result, they operate differently each of them. That's why it's important to have a clear idea about each social media platform. A short description of the social network has given below:
FACEBOOK
Facebook is a great place to build a community by telling stories and advertising. A Facebook business page allows you to share news, photos, and videos, and answer questions. Facebook rewards interaction through its algorithm. Most people like famous brands and their posts on social media. As a result, demand for their products is also much higher.
TWITTER
Twitter is a space to connect at a much faster pace. Here you can share short news, media, and promotions. The micro message format of a Tweet is an effective hook for driving traffic to business sites.  
Tools like filters allow you to further animate multimedia messages.
INSTAGRAM

 
On these video and photo-sharing sites, users create visual stories, write captions on photos, and follow trends. Filters allow you to further animate multimedia messages. Fashionable social network Instagram works basically from photos. But to succeed with photos, You have to do it with content that is attractive and attracts attention.
LINKEDIN
Linkedin is a business connection and recruiting site to meet professionals like you. You can post articles and host or join groups to discuss relevant topics. Linkedin builds a reputation as an expert and marketing for business-to-business services.
PINTEREST
Pinterest allows its users to create and share themed galleries of images. You can create vision boards, promote products, and increase your sales online.
2. Strengthen the values ​​that represent your brand

 
Just talking about your brand can be resistant. It should not be limited by what it is. Besides this, you should be talking more about your product. You simply have to think about your products and services, their values, ​​and their associated things. Local companies have to face a lot of competition. They have to face this due to other big and medium companies in the same department. They apply a strategy to sell products at low prices. There are many ways to protect a small company from this strategy. Gain your client's trust by highlighting the potentiality of your service quality. In a short, you can also think about establishing a business plan for strengthening and representing your brand.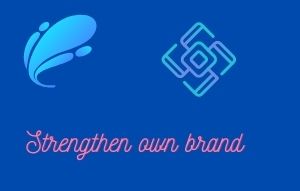 Establishing a brand identity helps attract customers for a more personalized shopping experience. Social media allows you to create your brand personality for your business. Choose to connect with your followers by asking questions and listening to them. So you build a community that believes you and buys your products.  And they recommend it on your social networks. 
3. Use location-based targeting and filters
As a small business, targeting your local audience is the best use of your resources. Using location-based targeting and filters is a great topic of 15 tips for small businesses on social media marketing. Uninterested people in your business may be annoyed by seeing your irrelevant ads and posts. Or they ignore your offer.
So how do you reach potential clients in your area? Geo-targeting allows you to show ads and content to users based on their location. All of the major social media platforms offer filters and metrics. The more filter options you use, the more you can narrow your audience to find strong prospects. Start with known demographics, like location and income. Then use the metrics to identify secondary audiences. And in this way, you can also advance to make money by using a geo-targeting policy.
4. Create incentives for geotagging 
Social proof is a valuable currency for small businesses. Consumers listen to the people they trust when it comes to recommendations. As a result, geotagging gives you immediate publicity and influence. The purchasing is usually short when customers are searching for local businesses. By seeing a review with a location tag, customers act in shortly. Give consumers the motivation to tag your location when they make a purchase. People carry their smartphones wherever they go. As a result, they can tag locations and take photos on the way.
Consider offering a discount on your customer's next purchase for posting on Facebook or Instagram with a location tag. Your discount offer will spread rapidly if your customer has hundreds of friends. 
The extension varies from one network to another. But generally, short-time viewed content generates better results than longer and less dynamic ones.
5. Segment your audiences on social media
For social media marketing, knowing the interest of your audience is important. Their interests should take precedence when designing a marketing plan. 15 tips for small businesses are also important for your audience to share on social media marketing. Similar content is unacceptable for all social media platforms. So decide what kind of content is perfect for which platform.
6. Promote interaction on social network
Brands tend to "humanize" on Social Networks. That is why it is not enough to be kind when responding to a comment, but we must also do it quickly, reinforcing the moments of connection with potential clients because that is a message in itself. If you plan to get the most out of Facebook, Twitter, Pinterest, Instagram, or any other social network, then you have to learn to be social. Generating commitment or engagement with your followers means sharing visual content accompanied by asking questions or requesting their opinion.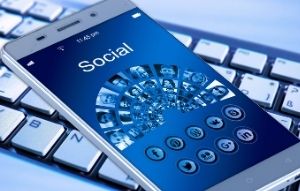 Depending on the network, a get-together party can be organized for your followers, to congratulate children on their birthday.
The better you know your audience, your post will be more relevant to them. Through Facebook Insights, you can see the demographic of your followers. As a result, you can adjust your strategies appropriately.
7. Stay up-to-date with trends
15 tips for small businesses is an important topic to stay up-to-date with trends. At present, the trend is changing very fast. It can be seen that what is fashionable today is considered backdated after a few days. Small business owners should determine the trend and keep an eye on what influential brand proprietors are saying. Using social media like Facebook and Twitter shows that successful businesses have selected trending as an integral part of their marketing strategy.
8. Don't write private messages in public
Setting up private chatting with followers on Facebook walls or Instagram posts can be a tedious practice for the rest of your followers. Keep the exchange of personal information secret. Post necessary advice for your managed community.
9. Apply Benchmarking to increase performance
Social Media Benchmarking analyzes your brand's performance metrics such as fan growth, the number of published posts, how much your content interacts, average response time, and so on to compare with your competitors. Apply Benchmarking to increase performance is a significant topic of 15 tips for small businesses on social media marketing. It is not about permanently copying what others are doing. But staying alert about market behavior to achieve competitive strategies.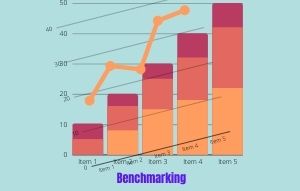 What do the competitors do? 
What do they communicate? 
How do they do that? 
What do your followers ask you? 
10.  Don't delete negative comments
If the comment is not spam, try to reply nicely. In this way, you will resist people who want to tarnish your reputation. 
Transform criticism into a display of clarity and responsibility. Depending on the specific case-
You can offer an apology. 
Explain what went wrong.
Detail the actions you are going to take. 
Ensure that mistakes will not repeat.
11. Invest in social media advertising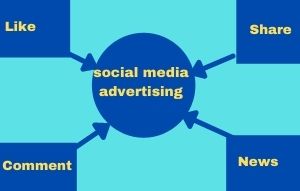 Social networks have powerful tools. These tools can instantly multiply the exposure power of your messages. Set your goal to gain more followers on social media. Then promote your brand, consider investing in advertising on social media, and start a website to promote your own brand. Nothing helps your business more than advertising on social media. For $5 per day, you can create messages targeting population or behavioral variables.
12. Establish your strategy plan
A marketing plan in social networks should not be complex for a local company. It should contain key information that helps you identify your current location, competition data, ideal client profile, and achievable goal. Establishing your strategic plan is the main topic of 15 tips for small businesses on social media marketing.
Set your goals clear, achievable, and measurable. Plan your content strategy, and action plan, and see in advance what time, effort, and amount of money you will need to achieve your goals.
13. The structure is as important as the substance
Think of formats other than text, such as audiovisual content for your YouTube channel or interesting illustrated posts for Instagram and Pinterest accounts. These always attract more attention from online users. Many small businesses in fashion and beauty use this kind of network and format for promoting their product or services. 
You can build your reputation on social media if 10% of your clients posted positive comments.
14. Post relevant content on social media
Internet users continue to subscribe to social media channels in the hope of getting good quality content. Those who follow the online activities of a particular organization expect high-quality information. So, your content on social media needs to be relevant to your audience. Don't use it as an easy way to promote your business. Instead, share content that your audience wants to read in news and updates, starting with industry insights. Repeatedly posting pictures or links will not be very successful. Networks like Facebook and Twitter allow you to post polls, links, videos, and more from simple text. Take advantage of this diversity to increase the participation of your followers. Keep the following points in mind when writing contact.
Pre-schedule your post by using Social Media Managers like Hubspot and Hootsuite.

Post one or two times a day to stay active on social media. Post one on Facebook and two on Twitter every day. It is unnecessary to have an account on a platform like Linkedin, Instagram, or Pinterest. 

Use hashtags and keywords in your posts. Using these will allow searchers to easily find your post.

Post-series content. 
15. Know the ideal moments for posting
Do not post at any time as per your choice. Instead, monitor the time when your audience engages on most social networks. Then, strategically publish your content to reach the maximum number of potential readers. Studies show that posting more often will improve your audience engagement. Instead of being inactive, post multiple times a day to maximize your success.
If you like this article, please leave a message and you can also find us on Twitter and Facebook.
Have a nice day